Leadership - The Vestry
Meet our Vestry
Email the Vestry:
Jack McHale, senior warden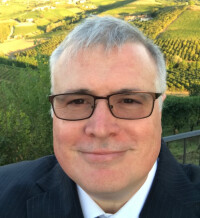 Jack McHale has been attending St. Andrew's for over 5 years. Jack works as a software developer for Advance Auto Parts. A resident of Oregon Hill for over twenty years, Jack enjoys worshiping nearby as well as supporting such a vital part of the neighborhood's history. Jack is an avid music fan and traveler.


Christine Baur-Millward, registrar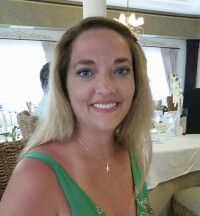 St. Andrew's is more than a church; it's home. My family has been fortunate to call St. Andrew's home for 6 generations. Going to service or a gathering brought more than spiritual comfort. There is a feeling of acceptance and love. So, I am a cradle Episcopalian born into this church who chose to stay because of how wonderful the family is here.
As a teenager, I served as an Acolyte. There were plenty of youths who wanted to be Crucifer every Sunday. We waited for the assignments to be posted to see who got the desired responsibility. Having that kind of fun while worshiping is really what began my own path here at St. Andrew's. Throughout the years, I have served in many ministries. I grew up always working with my parents in Hospitality. This was a lot of work, but rewarding Nothing brings people together better than breaking bread. I have continued working in the Hospitality ministry. After managing the Nursery, I moved onto the Welcome Committee. I was Chair of the Welcome Committee for quite a few years. Now I am Blessed to serve on our Vestry.
Married mother to three beautiful girls, I definitely have my hands full. My husband, Brian, was a teacher for 11 years, eight of those years as a public middle school teacher, before moving onto another career in finance. Our girls are 4, 5, and 10. Extracurricular activities, homeschooling, and life in general keeps us very busy. We also have 2 dogs and a cat. They unquestionably add to the chaos. I got my BA at the University of Richmond- GO SPIDERS! I worked in the restaurant industry for 12 years before moving to the trucking industry. Reading, writing, art, cooking, and baking are great passions of mine.
Thank you for the opportunity to serve on the Vestry as Registrar. Hoping to see a 7th generation come to St. Andrew's. Blessings!

Laura Boucher
In her earlier life, Laura was a teacher for 18 years, then a Director of Christian Education for another 18 years. Her husband, John, is an Episcopal priest who in retirement is serving the Diocese of Southern Virginia. They have a son, Matthew, and a daughter, Sarah, and 5 beautiful Grandchildren. Her life now revolves around family and friends, being a "domestic goddess," reading and gardening, and staying faithful to her commitments to St. Andrew's parish, St. Andrew's School and Richmond Hill. She also serves as a Spiritual Director which adds meaning grace to her life. Laura says, " I am truly blessed."

Chris Catanzaro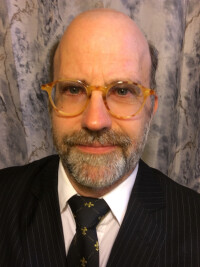 Chris and his partner, Patrick Hall, officially joined St. Andrew's in 2014. Chris moved to Richmond in 2007 to join the faculty in the Department of Agriculture at Virginia State University. He's served on a number of state and local community-related boards over the years. Chris has chaired St. Andrew's Stewardship Committee since 2019. Due to his background in horticulture, he loves helping with the maintenance of our grounds. Chris also loved participating in St. Andrew's Education for Ministry program over the past few years. Chris believes that "St. Andrew's has many faithful and passionate members who inspire me to do what I can to serve God, our members, and the greater community."
Renee Ferrucci

Conor Salter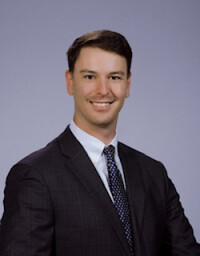 Conor Salter has been a member at St. Andrew's since he was brought there by his parents when he was less than a year old. He works at Davenport & Company. Conor loves St. Andrew's and treasures the respect and love that flows through the church.
Hank Selby, junior warden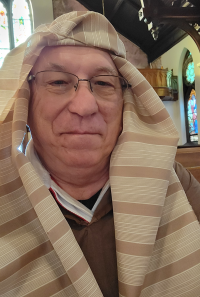 Hank and his wife Robin joined the St. Andrew's family 15 years ago. After experiencing a rather disturbing exit from a previous parish, they were looking for a church home that was relatively drama-free and functional, and after visiting several other parishes, they knew that St. Andrew's was going to be the right fit. "The St. Andrew's family has done so much for me, especially with Robin's illness and death, that when I was asked to be on the vestry, I decided that this was a time for me to give back some of the faithful kindnesses which I have received," Hank says.
Hank has been a Richmonder since 1962. He graduated from The University of Richmond with a B.A. in religion, and retired in 2021 after 40+ years in international logistics and compliance, the last 15 of which were with Reynolds Consumer Products. Hank had been very involved with previous parishes, including serving multiple vestry terms, serving as junior warden, senior warden, and register, teaching Sunday school, playing guitar for services, and singing in the choir. He enjoys traveling in the US and abroad and performing original and cover music at various venues in the Richmond area. Hank looks forward to working with the clergy and vestry to meet both current challenges and future opportunities for St. Andrew's.
Email the Vestry: