St. Andrew's Has a New Blog!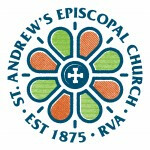 St. Andrew's has switched blog platforms in order to make our blog posts more accessible and visually appealing. All of our blog posts will now be uploaded directly to our website. You can find them, as well as past sermons, under the "Connect" tab.
For access to our previous blog's archive, simply click here.
Thanks for visiting our blog and stay tuned for the next post!