Give Now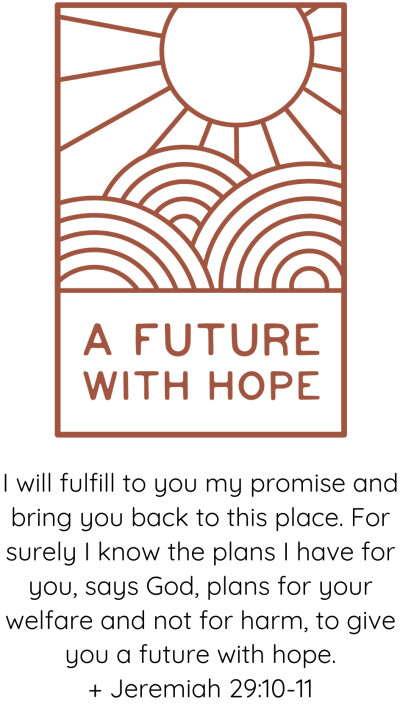 Beloved in Christ,
If it's good to be together, is it bad to be apart? The truth is that life has always been a rhythm of separation and togetherness, exile and return. We may prefer togetherness, but that doesn't mean separation isn't part of the story.
Experiences of separation are at least as old as the ancient stories of the Garden of Eden, the Israelites' exile in Babylon, and the parable of the Prodigal Son. Jesus and his followers were separated by betrayal and death, and then reunited by forgiveness and newness of life. Even on our most "normal" days, our lives are a rhythm of gathering and dispersing, coming together and going apart, calls to worship and blessings and dismissals.
This past year has been another profound experience of this ancient pattern, and as challenging as it's been, we can take solace in the knowledge that our ancestors, too, experienced seasons of exile. And here's the point: thanks to this history, our faith — and our church — has been built to help us live through such seasons with grace and hope.
At our core, St. Andrew's is a community of reunion, homecoming, and return. We joyfully gathered together to worship in person at the end of May. We are excitedly beginning new formation offerings and are making plans for continued return to normalcy in our fellowship and service. Now more than ever, in a world full of exile, our congregation stands as a beacon of hope, welcome, and radical hospitality.
With all of this in mind, we invite you to join us in giving thanks for all the resources — spiritual, theological, physical, and financial — that support this indispensable work. As we look ahead, we invite you to pray especially for this season of gratitude and generosity, and we invite you to discern how you are called to invest in the life and mission of St. Andrew's. Feel free to review the giving chart on the reverse, and then return your pledge card by mail or place it in the offering plate on Sunday. Alternatively, you can pledge online at www.standrewsoregonhill.org/pledge. We will celebrate and bless all of the resources that we together offer on Sunday, November 28, as we celebrate the Feast of St. Andrew.
Together, we discern how we support our common life; together, we give thanks to God for bringing us safely to this day; and together, we'll celebrate God's beautiful gift of "a future with hope."
Blessings,
The Rev. Andrew Y. Moore Chris Catanzaro
Rector Stewardship Chair
Giving at St. Andrew's
We encourage all of those who are part of our Church family to give—not out of obligation but out of a spirit of worship and gratitude. We especially invite you to pledge so that we can effectively budget for the coming year. Your gifts allow God's work to be done in our midst, in our community, and in the world around us.
Securely Give Online
Your information is held securely by an SSL encrypted connection. This information will remain private and will never be given away to third parties, other than to process your scheduled contributions.
Ways to Give
There are many easy ways for you to give, including one-time gifts, online recurring giving and, of course, when we return to the church, during our worship services.
Securely Give
Your gift helps us live out our vision to serve the world.
Pledge today
Make your 2022 pledge securely online.